Sunny evening, everyone! We've been enjoying some truly lovely summery weather the last few days, which means I've been busy juggling crafting with soaking up some R&R. Although if I'm honest, the crafting has been winning out over the sunshine; something I should rectify soon. So, you know the routine - go grab your hot beverage of choice and cozy up to some photo love.
Currently:
* watching - Bones, premiere episode
* reading - Papercraft Inspirations, August issue
* making - many pretty paper things :P
* eating - homemade, grilled hamburgers - YUM!
* drinking - water
* wearing - tank top and shorts
* weather - clear and sunny, 22C
* feeling - excited to play with a new toy
* needing - to finish the 2 blocks for Albertan Relief & buy a new bike (urgently)
* planning - to re-organise my scrapbooking supplies
* thinking - I need to be out in the sun more
* loving - my current creations
* enjoying - looking forward to Haberdashery sewing group
Now, on to the pins:
How beautiful is this quilt? I love the soft, sparkly colours on the pure white background and the interest and movement that the uneven border adds.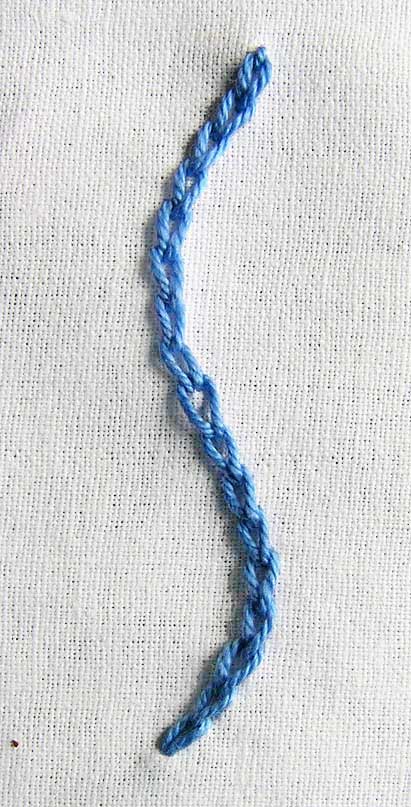 This website has tonnes of embroidery stitch photo tutorials with easy-to-follow instructions. This site will be popping up again soon but I thought I'd share now in the hopes that you find some lovely new stitches to try on your next project, sewing or papercrafting.
How cute is this idea? I like the mason jar trend but I've never invested in any of the papers or stamps, etc. I think Senoritascapper has used her jars wonderfully, though, and it makes me want to scraplift this adorable page.
This page is so whimsical. I love the background of branding stripes and the flourish of simple, white butterflies, perfectly positioned but it's the glitter ombre letter stickers that really bring this page together. Stunning.
There is something I love about stripes and especially diagonal stripes and the combination that Laura has used here with circles is so striking. I love that single pop of blue.


Yes, you read that right - Ikea! I couldn't believe it myself but it appears that they now have a gift wrap and stationery line (or that's been the case for a while and I've only just noticed now - entirely possible). Anyway, the tapes come in sets of four in pink, blue, green or black. I'm not sure if the quality is washi-style or decorative cello tape and my local Ikea doesn't have them in stock currently but I'm looking forward to investigating further.
If you missed it last week, I used this tutorial to make a neat twine flower for a scrapbooking page. It's actually ridiculously easy and they make lovely accents for papercrafting or could be sewn onto handbags or the like.
And because I love orange and I've been getting into greys these days, I had to share this lovely colour palette - it just makes me happy and warm inside.