Hello, hello!
I'm terribly behind on birthday cards this year, which is bad enough but especially so with so many people turning milestone birthdays this year. Anyway, I'm working on catching myself up, starting with a card for a male friend who turned 40 the end of January.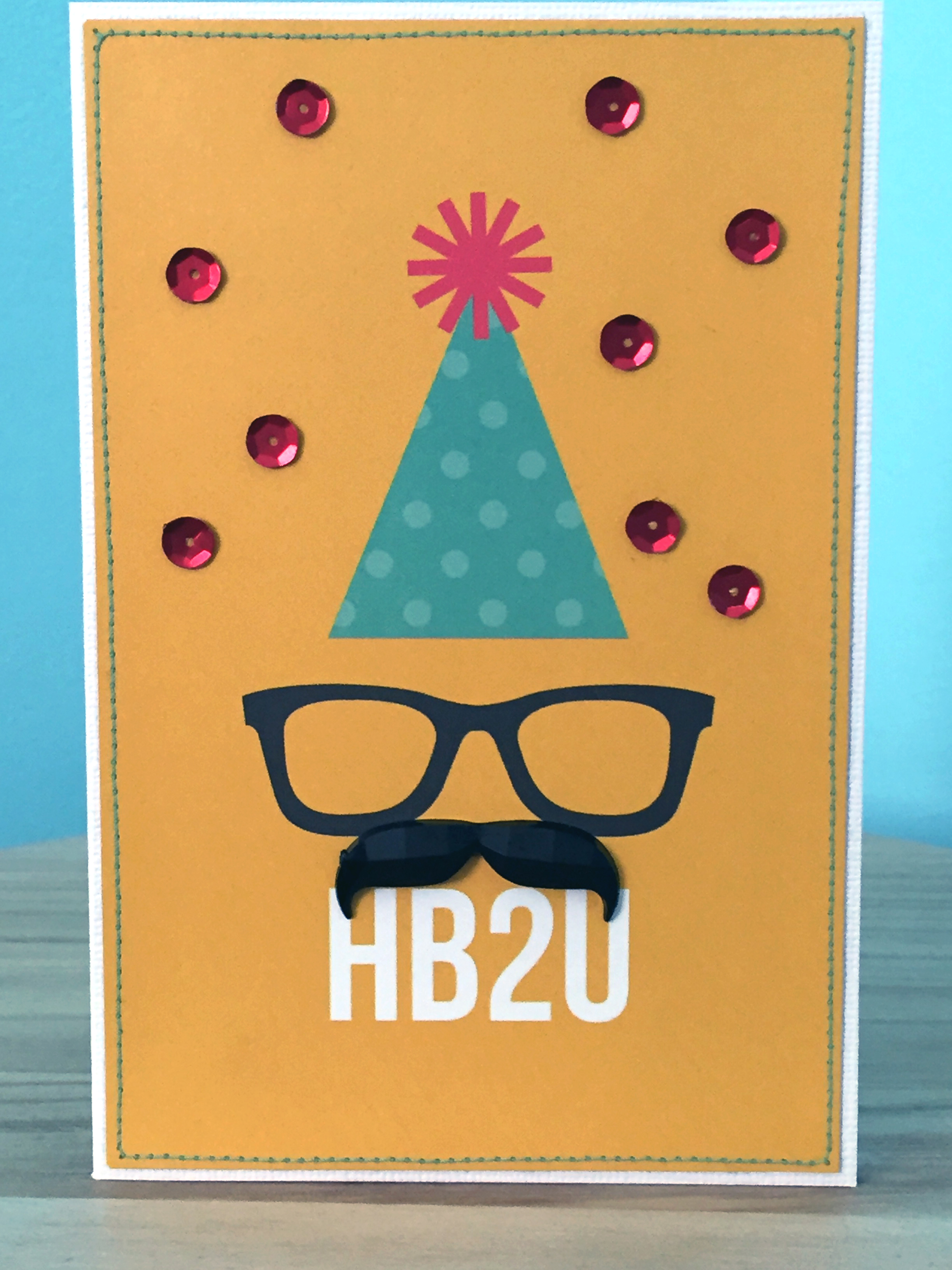 He's certainly not the Hipster type, but I couldn't resist this Simple Stories 4x6 card with the text speech and the opportunity to play with the fab mustache rhinestones I found at the local craft store - how cool is that 'stache?
Just kept it simple with the mustache, a sprinkling of sequins and I ran a line of turquoise stitching around the outside edge, then trimmed it down to show a bit of the white card base underneath.
Then I got a bit cheeky on the interior for the sentiment, putting Shimelle's first stamp set to some fun use.
Hehe, you have to have a little fun with these things, after all.
That's it for today - short and sweet - but stay tuned for some more recent makes again soon.