Welcome back!
Today I'm sharing a recent card make for a friend's little girl, who turned six in March. I love the colour-saturated Simple Stories birthday kits so I whipped up a quick little colourful card to put in with her gift.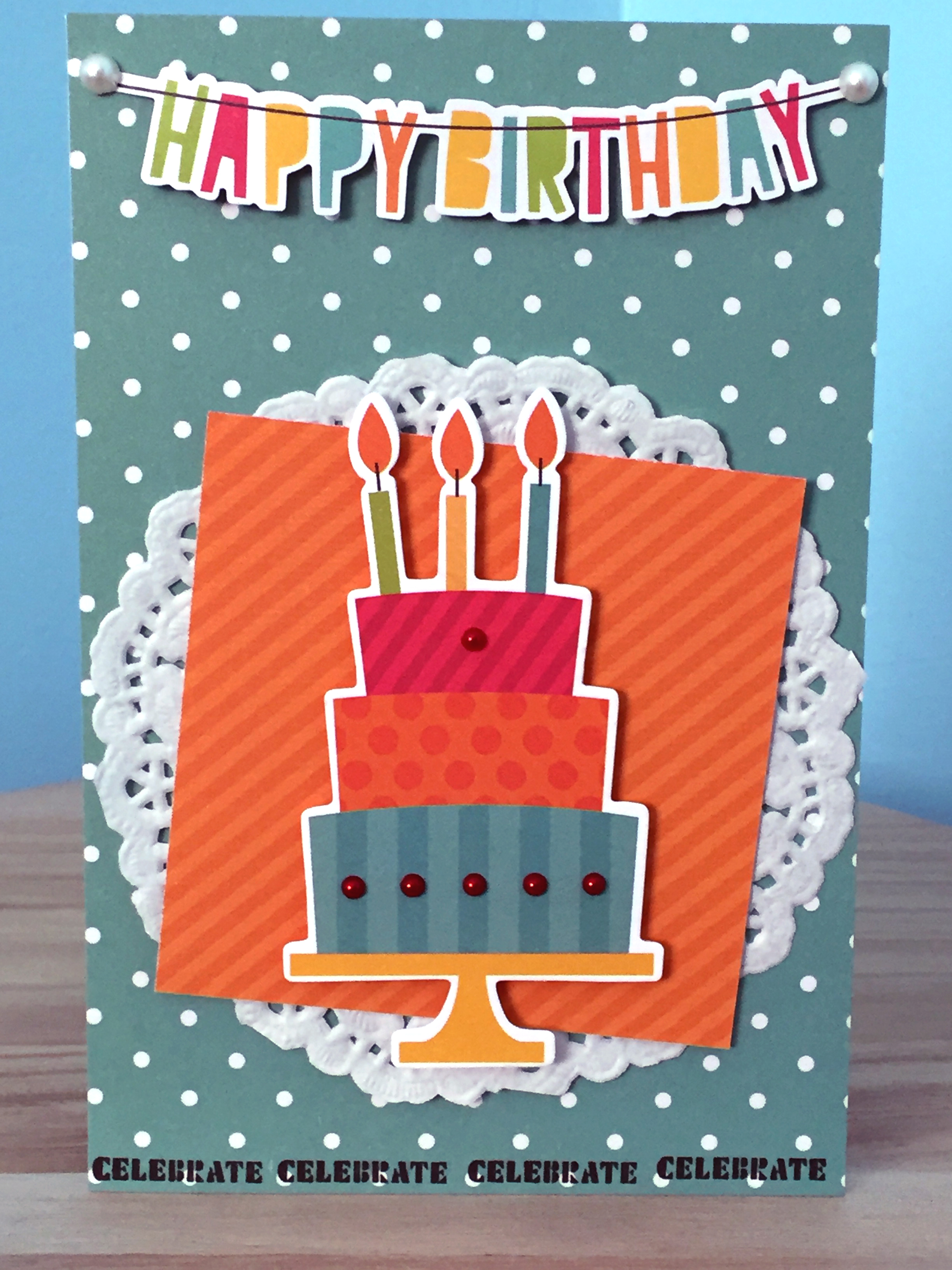 Some fun polka dots and stripes, a little doily to soften some of the bold colours and hard edges and some die-cuts in the form of the cake and banner. I popped some left-over red pearls from my Christmas cards onto the cake for a little embellishment and then stamped 'celebrate' across the bottom.
Next challenge is getting it into the post before summer hits!